Research and conservation of endangered species of the Philippines
This project focuses on research and conservation of endangered species of the Philippine fauna in-situ, in area of origin. The Philippines belongs to biodiversity hotspots with high degree of threat, where conservation efforts should be concentrated.
Since the beginning we focus on the Philippine tarsier (Tarsius syrichta).
The Philippine tarsier is an insectivorous primate with huge eyes and very long legs and fingers. You can hold its body on your palm. Researchers don not have many information about this interesting creature so far. Only one species Tarsius syrichta, is found in the Philippines. The Philippine tarsier lives in last remains of forest on few Philippines islands. Tarsiers are endangered especially due to habitat loss and also hunting for pet trade because of their cute appearance.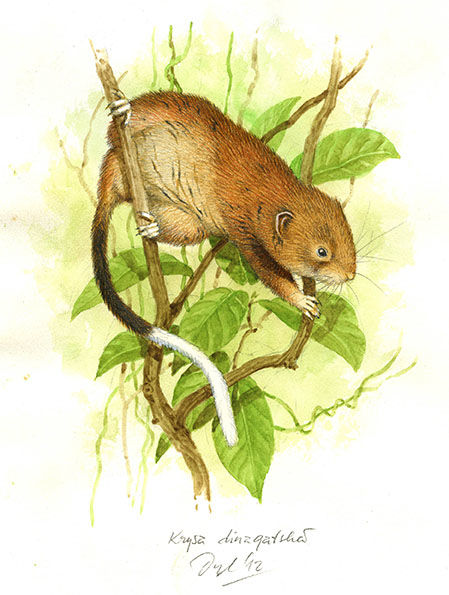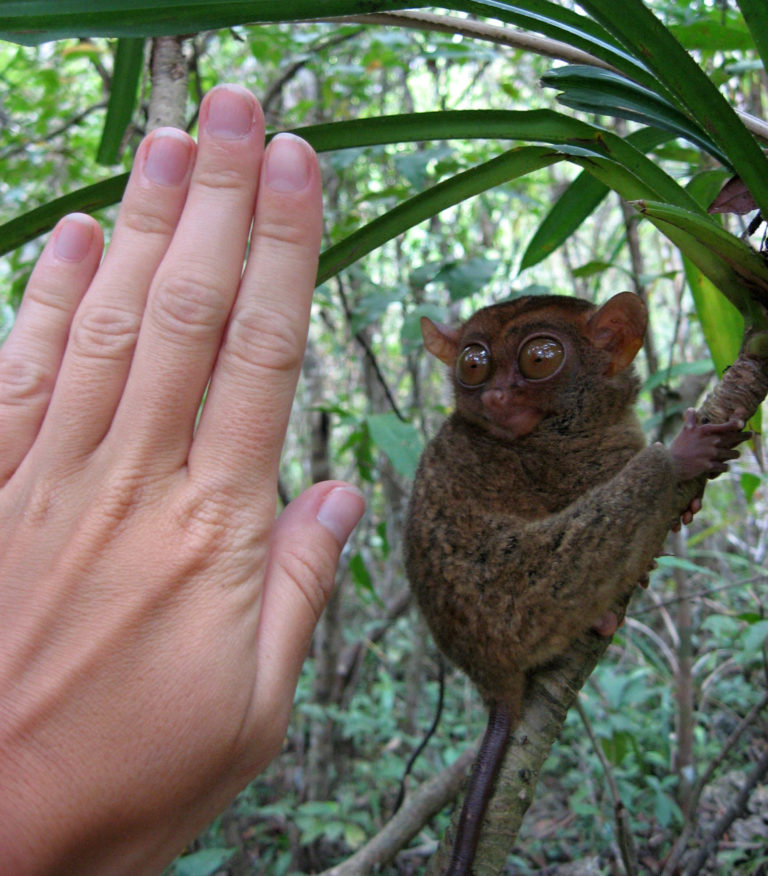 Not only tarsiers but also other species are threatened by habitat loss. We focus on endangered species of Dinagat Island. During our fieldwork in 2012 we rediscovered the bushy-tailed cloud rat (Crateromys australis) that we photographed and videorecorded for the first time in the wild. We got also first video of Dinagat gymnure (Podogymnura aureospinula). Since then we focus on field surveys and habitat protection.
Goal of the Tarsius project is integration of research, conservation and education of broad public community.
What we have achieved so far?
RESEARCH OF FREE-RANGING TARSIERS
The Philippine tarsier is one of the least known nocturnal primates. Detailed information about its biology is still lacking. In 2009-2010 we conducted a radio-telemetric study focused on behaviour, home-range use, social system and communication of the Philippine tarsier. During the two years we collected valuable data on two localities. The data will not only increase our knowledge about this unique species but will also serve as a basis for future conservation activities. The progress of the research was presented on several international conferences, published in scientific journals or books and others are being prepared for publication.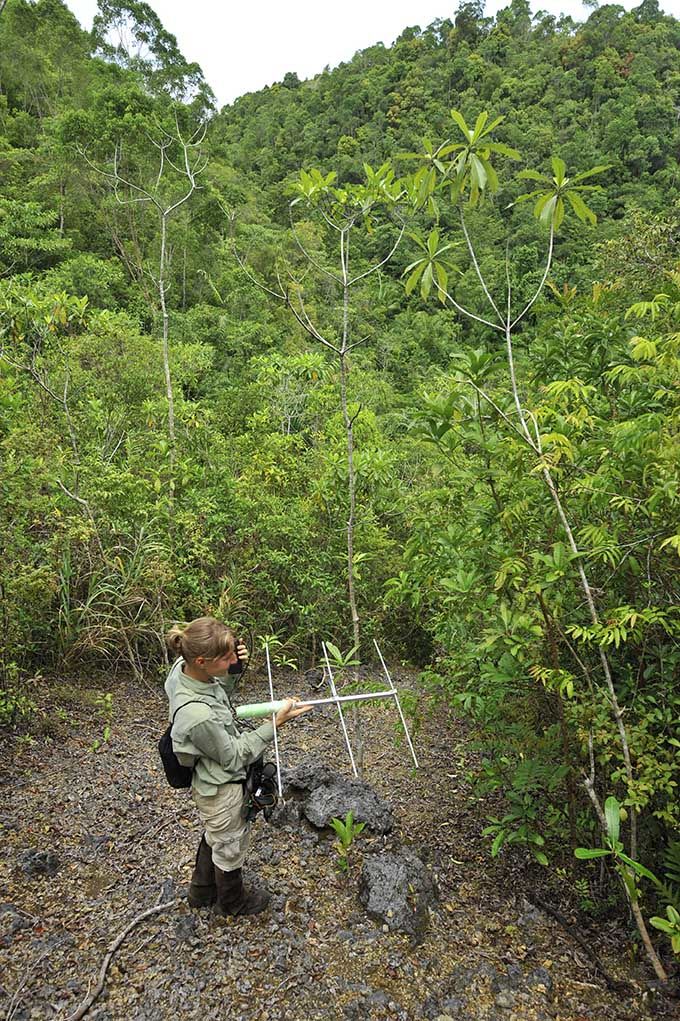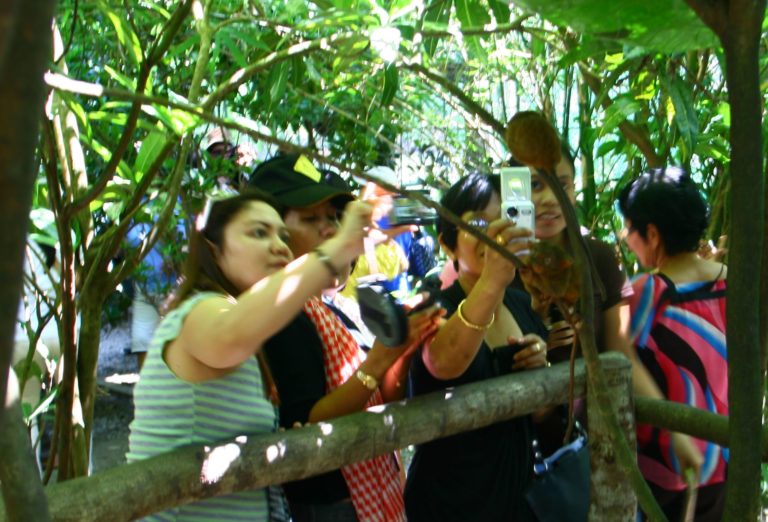 SITUATION OF CAPTIVE TARSIERS IN TOURIST CENTRES
In 2010 we became involved in monitoring of the situation of captive tarsiers abused as a tourist attraction of the main tourist route on Bohol. Based on our survey presented to the minister of environment and other authorities a special meeting focusing on captive tarsier on Bohol was held in December 2010. We suggested also guidelines for improvement of the tarsier keeping facilities that serve as an important source of information for locals.
If you want to see tarsiers personally, tarsier centre in Corella run by The Philippine Tarsier Foundation is a better option.
BREEDING CENTRE FOR TARSIERS
Following this we have decided to establish a breeding centre in Bilar, Philippines in cooperation with Wings of Serenity (organization running also Habitat Bohol Conservation Centre). The centre was established in the Philippines, eliminating the possibly most important factors that might cause the failure in the zoos in the past – stress during the transport, climate and food. In 2012 we started building of the centre and in 2014 we got our first male and the next year a female. In 2017 we had a successfull breeding and a tarsier baby was born. It is a huge succes not only in the Philippines but also in international zoology because the baby survived the critical period after birth and also survived beyond its first year which is the period when most of the captive bred tarsiers died in the past. In 2018 Wings of Serenity took over the overall running and management of the centre after Tarsius Project shared all experiences and knowledge.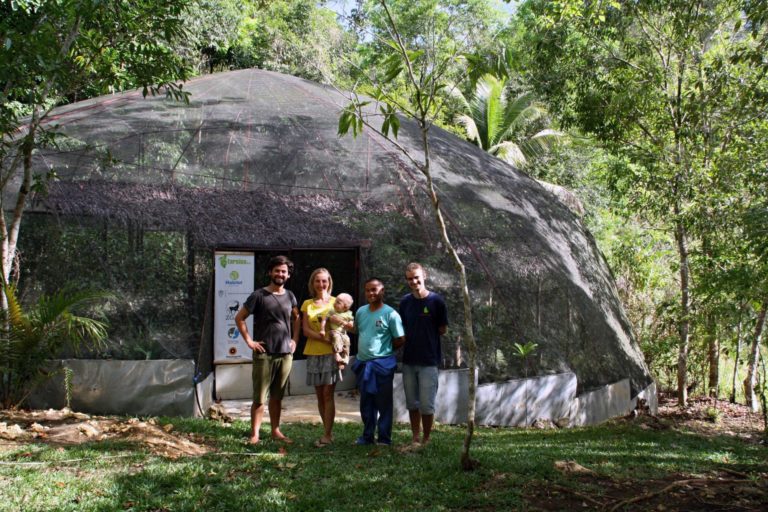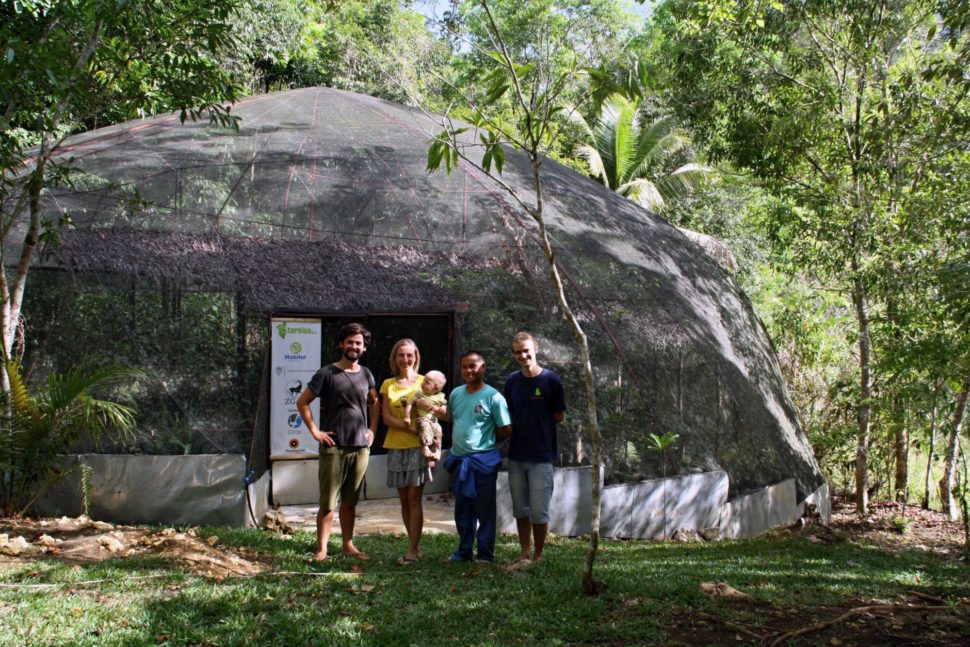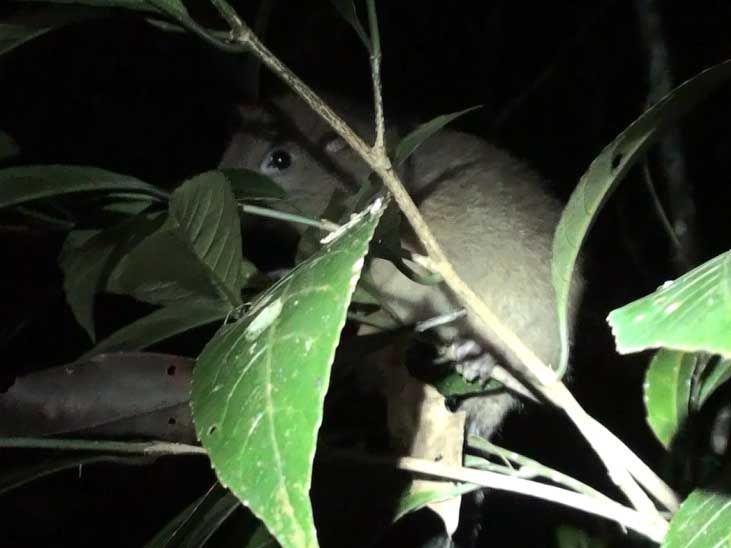 REDISCOVERY OF THE DINAGAT BUSHY-TAILED CLOUD RAT
During a field trip in 2012 we have rediscovered acritically endangered Dinagat bushy-tailed cloud rat (Crateromys australis), which was regarded as possibly extinct. The species was seen only once 37 years before the rediscovery.
SURVEY AND MAPPING POSSIBLE PROTECTED AREAS ON DINAGAT ISLAND
This rediscovery help to raise conservation activities and start a project focusing on mapping and establishing of 1000ha of protected areas on Dinagat Island. In November-December 2016 czech-filipino expedition succeeded to document the cloud rat again after almost five years, as well as other species including tarsier. Another huge success is the finding of Dinagat Gymnure, related to hedgehogs, which is for the first time when this elusive species has been photographed and videorecorded in the wild. Read more>>. Following field survey of endangered species was conducted in 2019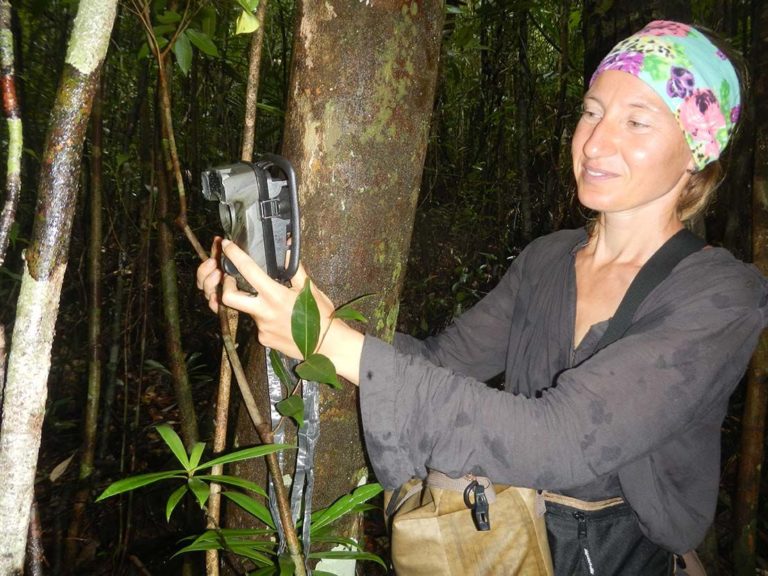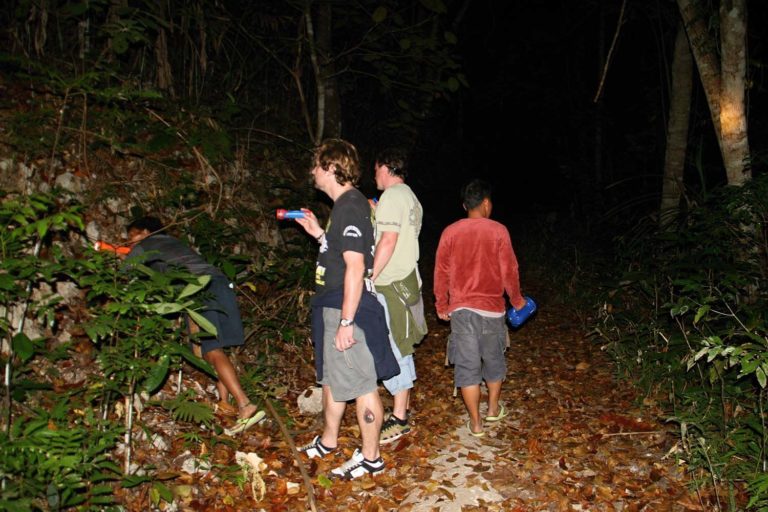 DEVELOPMENT OF ECOTOURISM
As a part of the Tarsius project we focused on promoting ecotourism in Rajah Sikatuna on Bohol Island. Ttogether with Habitat Bohol Conservation Centre we have developed organized trips to the national park that raise awareness about necessity of nature conservation and at the same time provide benefits and alternative or additional livelihood for local residents. This is achieved by organizing night safaris in neighbouring Rajah Sikatuna Protected Landscape. Visitors have possibility to observe various wildlife including monkeys, flying lemurs, tarsiers, owls, various insects and plants. They are guided by a trained English speaking local guide and a local spotter. It brings unique experience of being in the night forests which influences all human senses. It helps to educate local people and change their attitude to nature conservation. Very good news is that our night safaris have inspired the national park management and the park itself now offers a variety of guided tours.
In our project we focus on raising awareness and organizing conservation educational activities in cooperation with our partners. We focus on training of local workers and young conservationists that will be involved in tarsier conservation. We organize presentations for local schools; together with the Philippine Science High School we lead 2 weeks internship programme in 2009-2010.In 2014-2017 we developed several educational programmes that were joined by more than 800 pupils and teachers. Together with Bohol Habitat Conservation Centre in Bilar we focus on education of visitors. We produce informative posters in local and English language for visitors in tarsier habitat areas and promotional leaflets in local and English language for local and foreigner visitors. We organize presentation for broad audience and write reportages for magazines and newspapers. You can find more in our Media section>>.