Research and conservation of the Philippine fauna.
Research and conservation of the Philippine tarsier
This interesting species if often called the smallest monkey. But in fact, it is neither monkey nor smallest.
Monitoring of endangered species of the Philippines
Philippines are archipelago in the Southeast Asia with amazing biodiversity. Unfortunately, lot of species are endangered.
We cooperate with locals on presentations, educational events or programmes and we focus on ecotourism as well.
What is new in our project?
RNDr. Milada Řeháková, Ph. D. – Project leader
She fell in love with tarsier on her first visit of the Philippines in 2007. At this time, she began to plan the first steps towards the Tarsius Project. She has long years of experiences with research of free-ranging primates and with collecting of the data in the field. She spent couple of years studying behaviour of Hanuman langurs in India. Since then she likes to come back not only because of langurs but also amazing culture. Philippines become another country of her life thanks to the Tarsius Project. She focuses on tarsiers and other species as well. See more>>.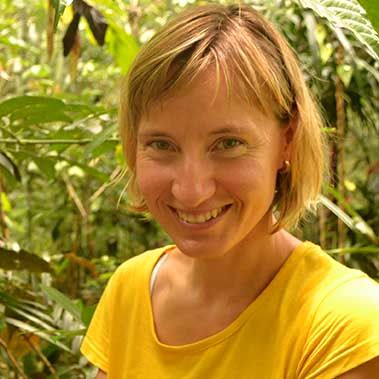 What do media tell about us?
Publications – Interviews – Videos